Retail Partner Template Page
Ownership and the power of paying it forward.
Suzanne Schmitz, Save A Lot Retail Partner, Western New York
One of the best aspects of being a Save A Lot owner is our ability to focus on serving the needs of our local communities. It's important to me that our customers know that their local Save A Lot is more than just their hometown food store, but also a place they can rely on and trust, and we make sure that our customers can see that their stores are locally owned and operated. When I open a store, I make it a priority to get to know everybody who walks in, and I continue to build on these relationships in the years that follow. I bring in local items that reflect the community on our shelves – in one of my stores, for example, I recently introduced a milk produced by a co-op of local dairy farmers, and stock it right alongside our Save A Lot brand products. I want to support the local community as much as they support us.
In this way, and many others, I truly believe in "paying it forward," a commitment to helping others as you have been helped yourself. This philosophy, in life and in business, is personal to me. Because, when it comes to my development into a successful owner of five Save A Lot locations, I feel fortunate to have been given the chance of a lifetime.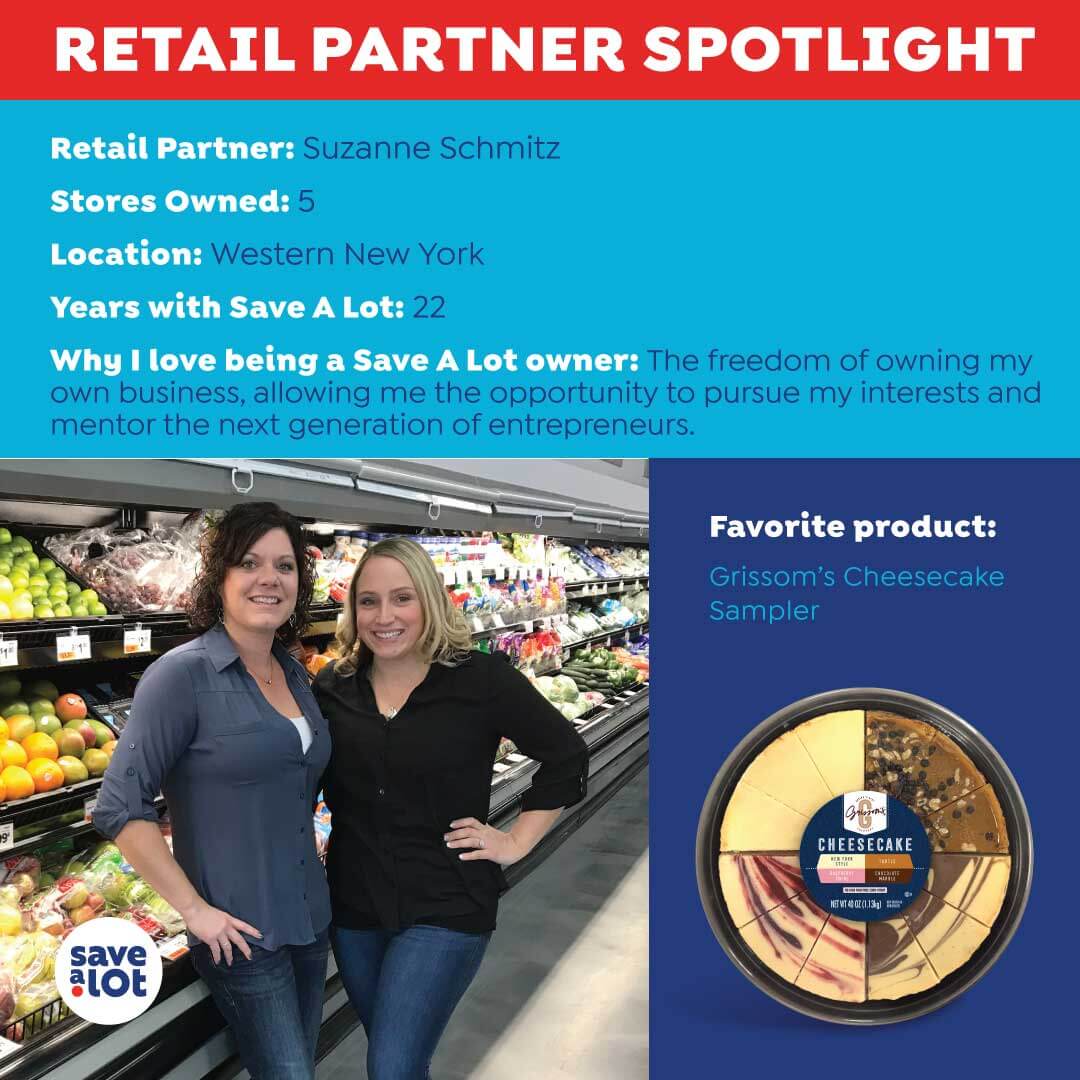 Retail Partner: Suzanne Schmitz
Stores Owned: 5
Location: Western New York
Years with Save A Lot: 22
Why I love being a Save A Lot owner: The freedom of owning my own business allowing me the opportunity to pursue my interest and mentor the next generation of entrepreneurs.
Favorite Product:
Grimssom's Cheesecake Sampler