Being your own boss, looking after a business you care about, and breaking into the $811.5 billion-dollar grocery store market can be incredibly rewarding and motivating. However, the idea of launching your own grocery store without the training and support services to prepare you can feel like a pipe dream because starting a business can be overwhelming and challenging. 
Many entrepreneurs have questions about how to own a grocery store, where to start, how to establish themselves and their business, or how to run the business properly. We can offer a solution and it starts with our grocery store licensing opportunity that offers both the security of being part of a larger, well-established brand and the training and support services to help you retain the responsibility for your business.
Leverage Your Business Experience
Save A Lot welcomes all investors; from business owners looking to add new revenue streams to their portfolio, grocery store managers ready to take the next step by opening their own store, career investors wanting to invest in a growing industry, and grocery store owners in need of a more profitable system. 
Our flexible licensing opportunity is suitable for different investors. For over four decades, we have helped many investors — now Save A Lot independent retail partners — break into the discount grocery store business and open hundreds of stores.
We work with independent retail partners from various backgrounds, some with extensive grocery industry experience while others are new investors. Prior experience may be helpful, but it is not a requirement for our licensing opportunity, as we are here to help you get your value store up and running successfully! 
In addition to having a net worth of around $1 million and liquid assets totaling $300K, our retail partners are also required to be: 
Investors interested in the discount sector of the grocery industry

Investors dedicated to building a successful business

Investors who are passionate about serving the community

Investors who are willing to learn the Save A Lot way

Positive and motivational leaders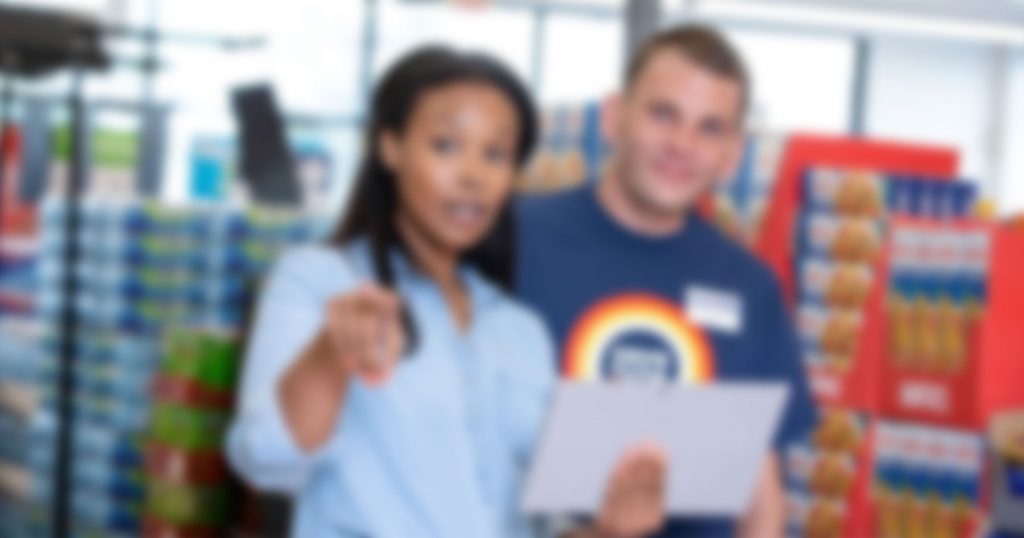 Comprehensive Training and Support in the Discount Grocery Business
Investing in our licensing program is an excellent way to get support and training from a more prominent, experienced brand to help you run your grocery store. As a Save A Lot retail partner, you will get all the training and support services you need from commencement to operation — to conduct your business with efficient and strategic marketing! 
Field Operations
Our operational best practices are designed to save you time and money. Along with our experienced field service team that will work closely with you, you'll rely on our efficient Point-Of-Sale (POS) systems, inventory management, and unit-level reporting and analytics to help you get your business up and running smoothly.
Distribution Support
Our retail grocery business support includes helping our retail partners develop offerings that best suit their customers' needs. To achieve that, we have 12 distribution centers that can keep each store, yours included, stocked with the high-value products they need. 
We also offer at most 3,000 Stock Keeping Units (SKUs) so customers can quickly find what they're looking for, and our focus on private labels offers them better value on more than 50 high-quality exclusive brands at lower prices. 
Marketing Support
One of the perks of investing with us is the marketing support you'll enjoy. Our collection of ready-made marketing materials greatly simplifies the advertising process in your area and helps you identify the most effective channels to capture your customers' attention. Our marketing resources include: 
Comprehensive advertising programs that include TV, radio, billboard, and digital

Promotional planning

Local marketing support

Community outreach and event planning assistance
The success and growth of your licensing business are highly dependent on extensive training, ongoing support, and available resources. Save A Lot is committed to helping our retail partners get their discount grocery stores up and running, and we ensure they are not alone on their journey to success. 
Contact the Save A Lot team today to learn more about the grocery business and how you can take advantage of our unique discount grocery store brand to become a Retail Partner with us.