Find Success with Our Grocery Business Opportunity
Since 1977, Save A Lot has been building a reputation for quality and value. We've become a trusted brand in the communities we serve, both as a reliable neighborhood store and for the accomplishments of our Retail Partners. Save A Lot is so much more than a grocery store: our grocery business opportunity sets our Retail Partners up for success.
Contact Save A Lot today to learn more about opening a grocery store of your own.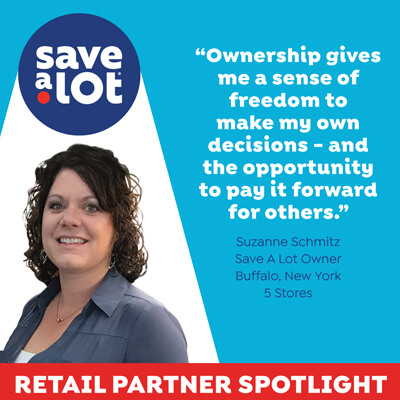 Suzanne Schmitz, Save A Lot Retail Partner Spotlight
One of the best aspects of being a Save A Lot owner is our ability to focus on serving the needs of our local communities. It's important to me that our customers know that their local Save A Lot...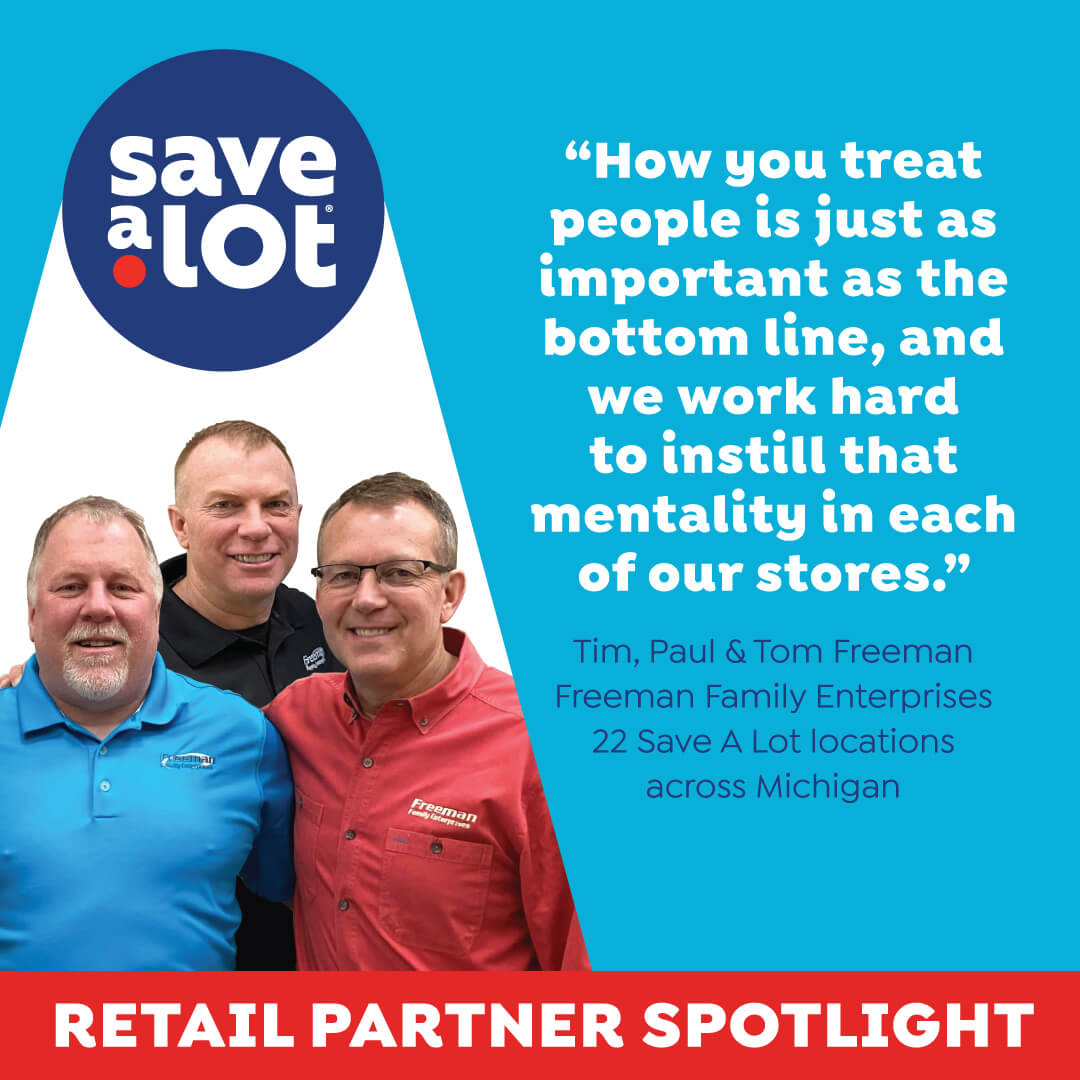 Freeman Group, Save A Lot Retail Partner Spotlight
As business partners, as well as brothers, we firmly subscribe to the theory that good things come in threes. Growing up, it might have been hard to imagine that we'd someday make a life out...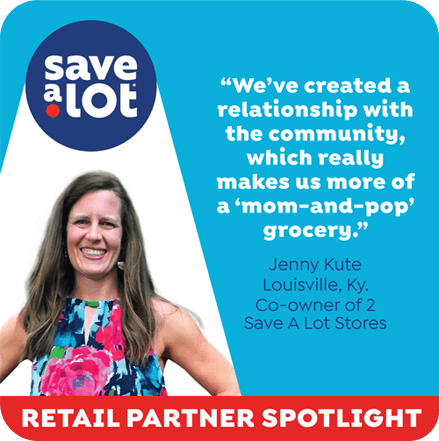 Save A Lot Retail Partner Jenny Kute
It's always been important to me and my family to find a sense of balance. In any relationship, no matter how seriously you take your career, it seems like a good idea to try not to be married to your work.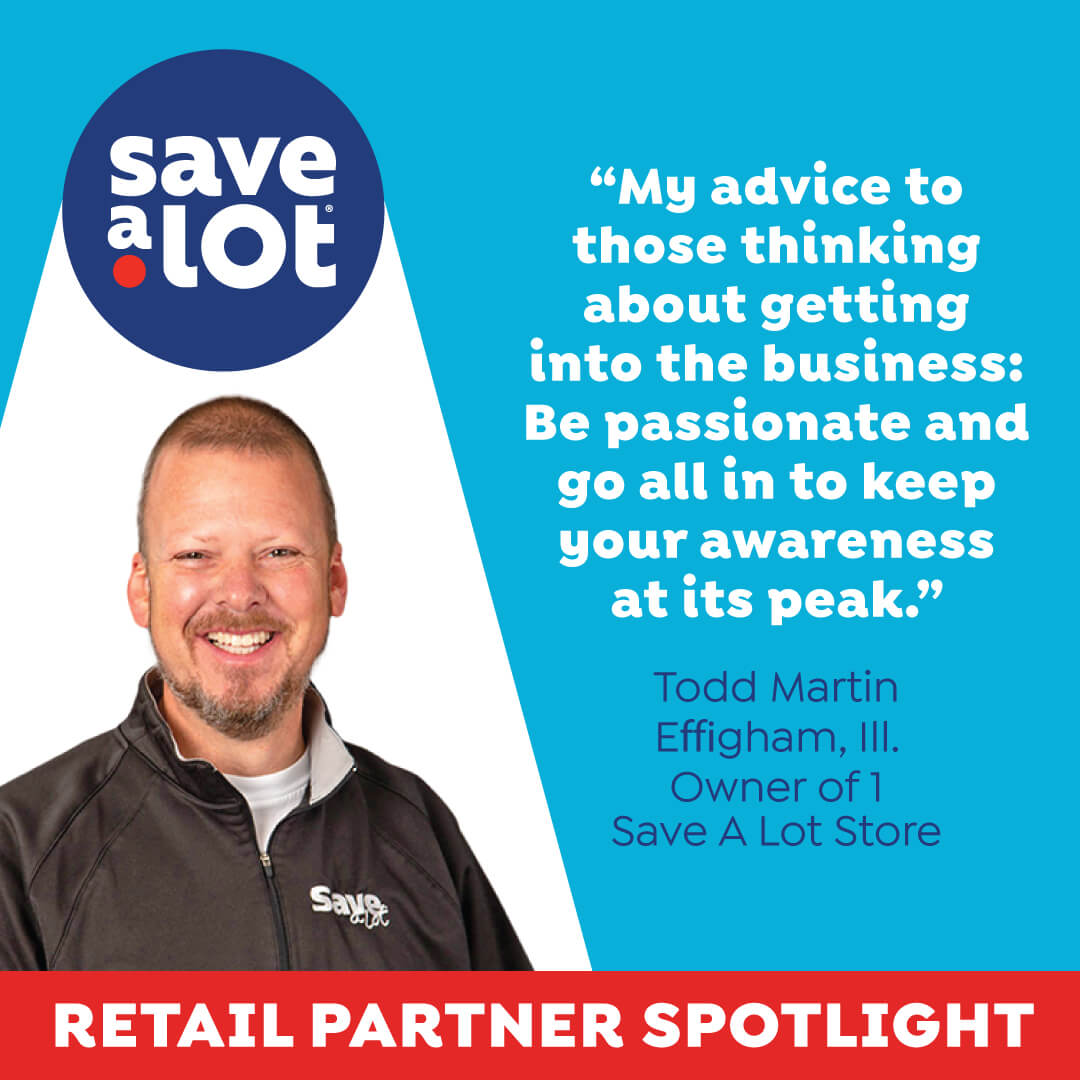 Todd Martin, Save A Lot Retail Partner Spotlight
When I think about my experiences in the grocery business, I think first about family, food, and service. My grandfather started the family business in 1938 with a meat shop and processing plant...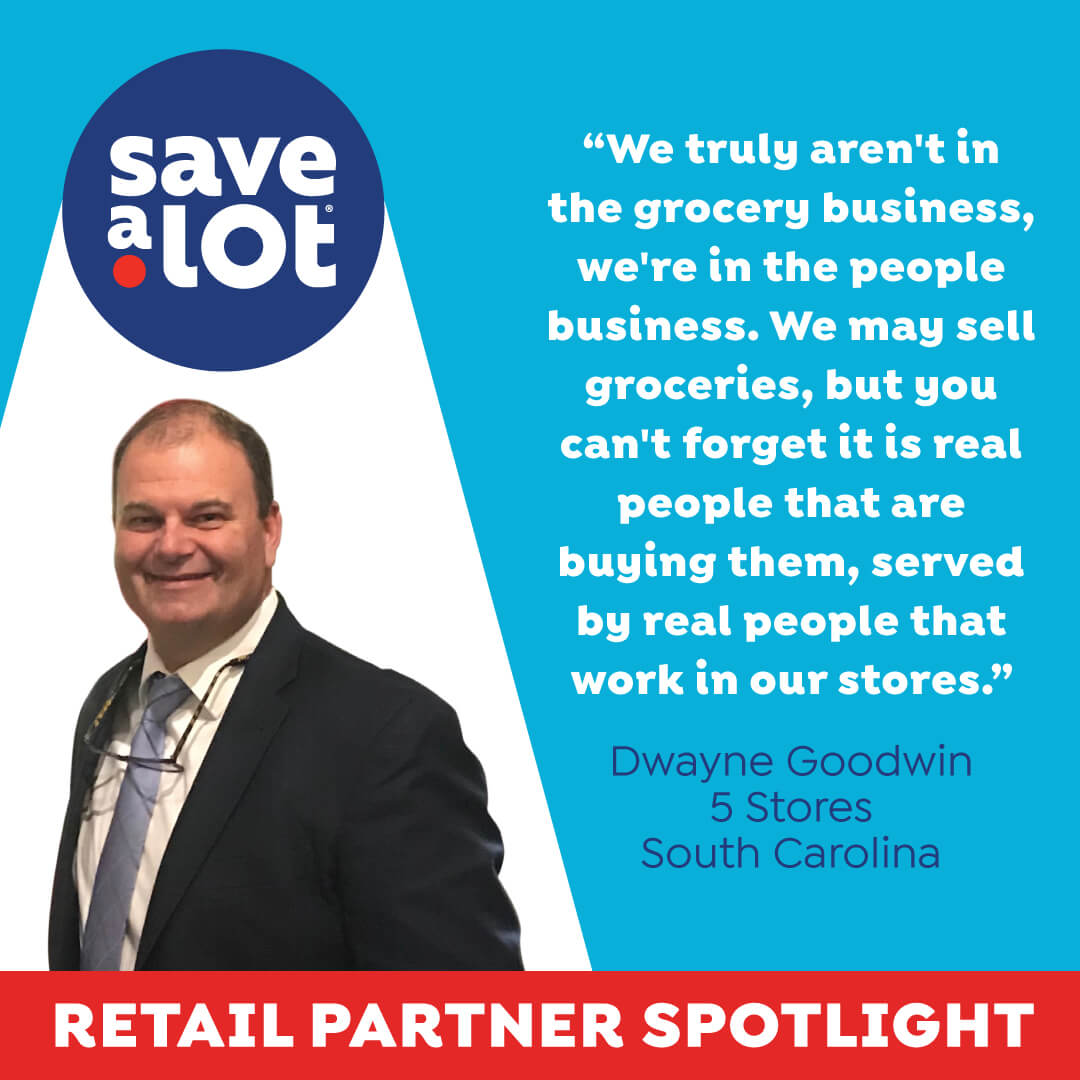 Dwayne Goodwin, Save A Lot Retail Partner Spotlight.
Dwayne Goodwin, Save A Lot Retail Partner Every day that I come to work at Save A Lot, I am constantly inspired by my employees' commitment to their work and our customers.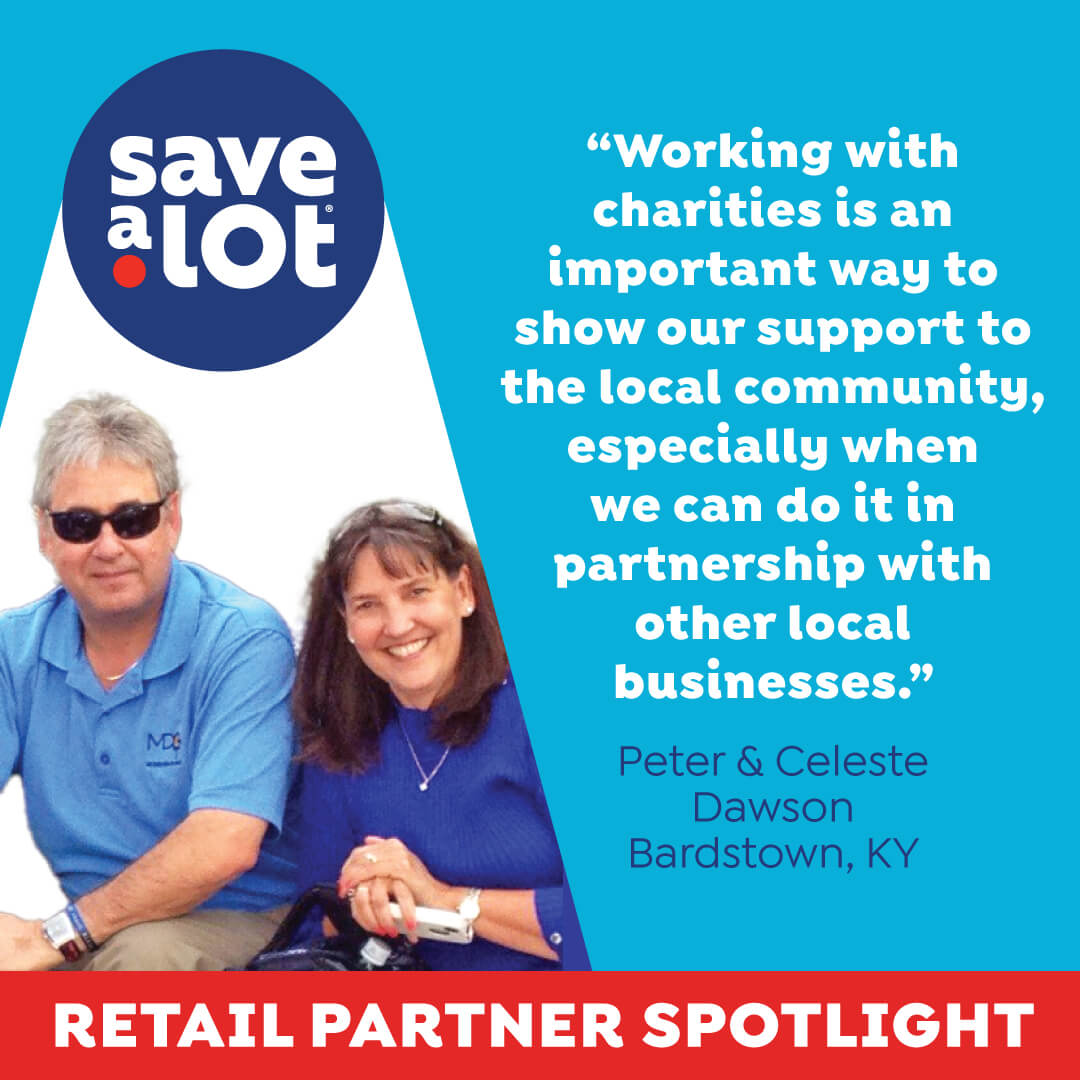 Talking Turkey: The Importance of Community Involvement
Celeste Dawson, Save A Lot Retail Partner As we approach another Thanksgiving, I am reminded of how thankful we are for our generous community...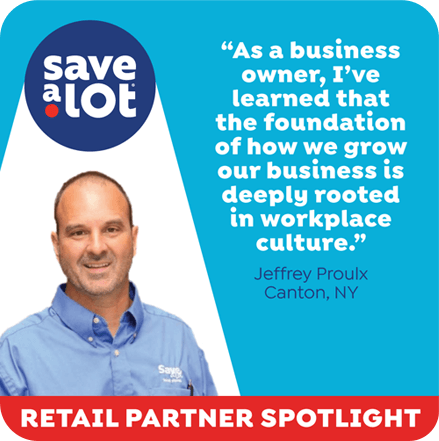 Promoting Positive "Groceryplace" Culture
"The foundation of how we grow our business is deeply rooted in workplace culture." In a retail business like grocery, Jeffrey Proulx's perspective has never been truer.